Benefit Guide: Post a Career Opportunity
Is your organization currently hiring? Posting your Career Opportunity on the MAC Alert System is an excellent way of finding the next perfect teammate to join your team. Not only is MAC filled with amazing people like yourself, but they clearly care about education and improvement. We even have members who are in-between organizations and are looking for that next great opportunity. MAC is about collaboration - let us help you connect. 
How To Post Career Opportunities
Step-by-step Instructions:

Step 1. Accessing the MAC Alerts section.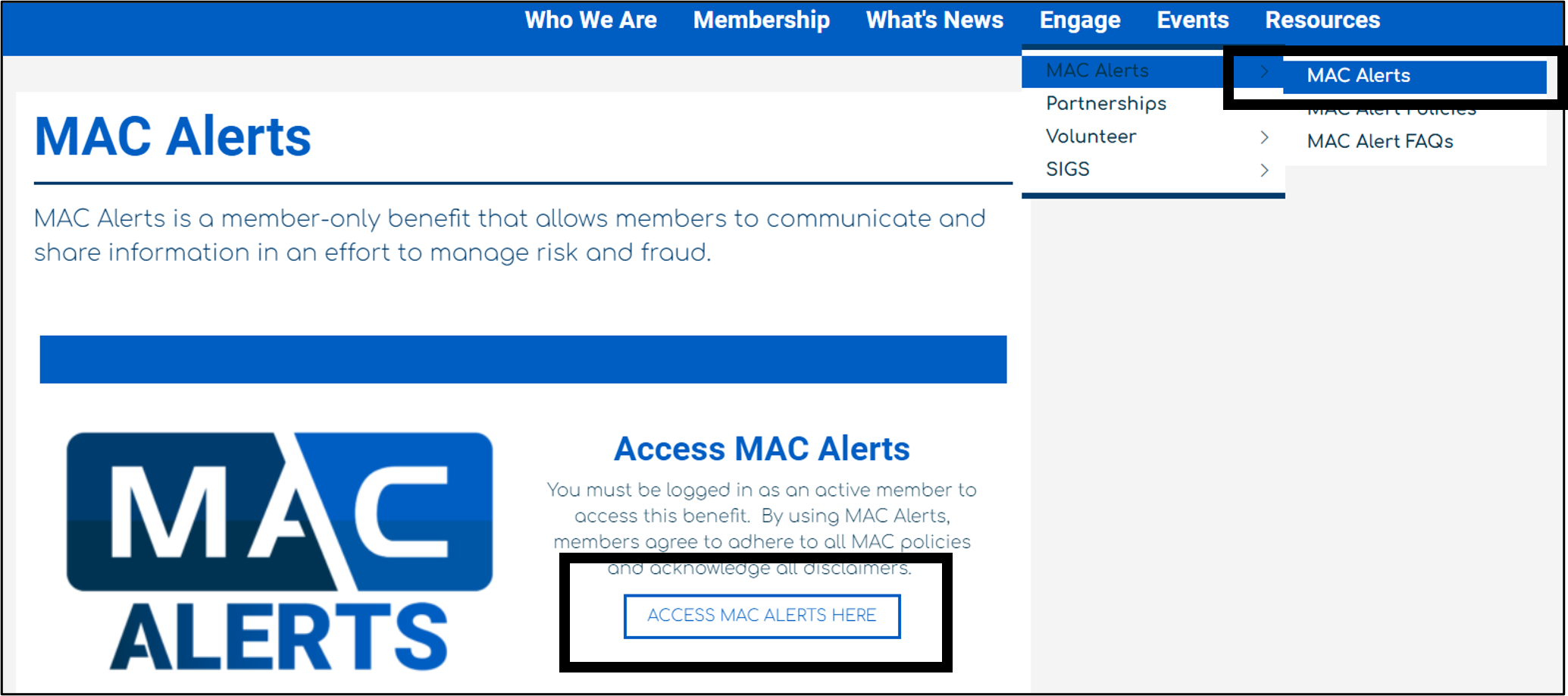 Step 2. Click the green "Post a New Discussion" button. A pop-up will appear.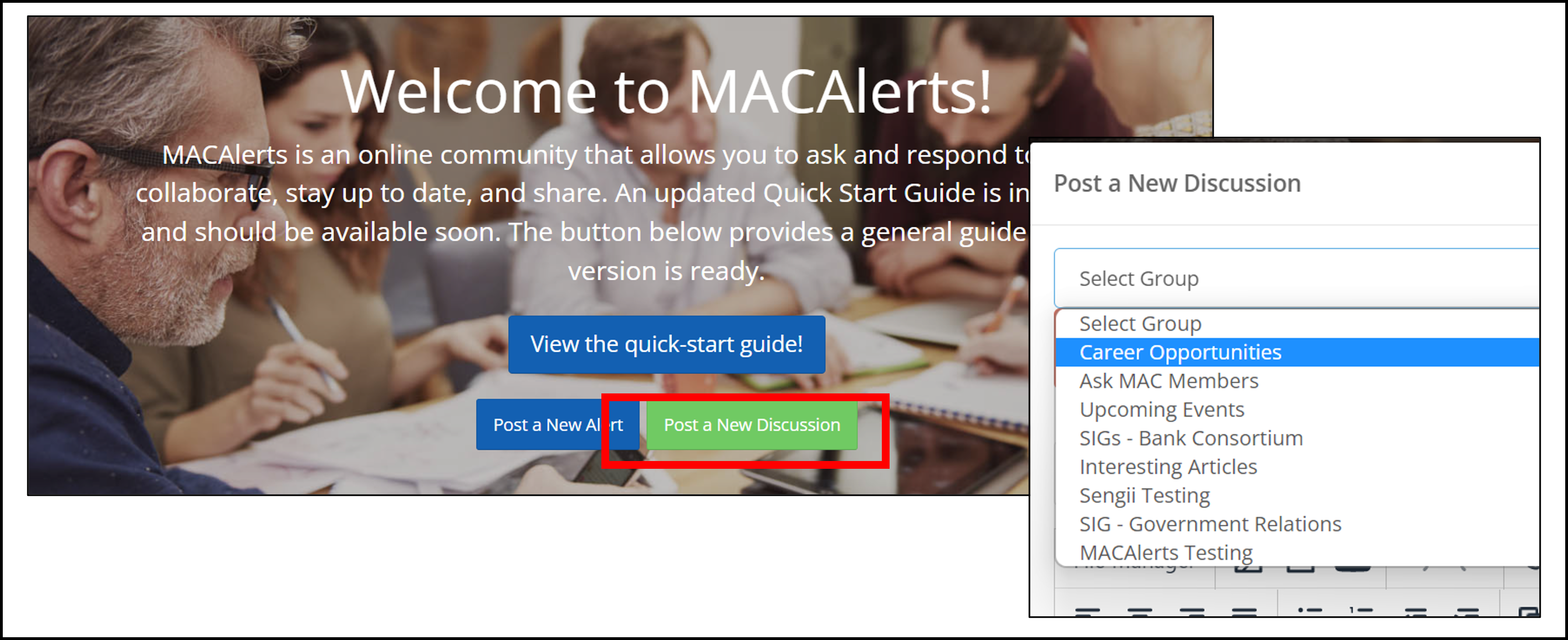 Step 3. In the new pop-up window, use the "Choose Group" dropdown to select "Career Opportunities". 
Step 4. Fill out the form with your posting. Options include pictures, emojis, and attaching a file. 
Please make sure you include contact information. 
Step 5. Click on the blue "Post" button at the bottom.

PLEASE NOTE: Each submission is moderated by MAC. Once reviewed and approved, it will be sent out to all members. This can take up to 48 hours.