MAC: 2021 Review and Looking Ahead to 2022
Date posted
December 28, 2021
As we approach the end of 2021 and prepare for an exciting year ahead, it is hard not to comment on the new sense of excitement in the air at MAC lately. We have YOU to thank for it. We have seen quiet but consistent progress contributing to this renewed sense of optimism over the past year. Looking at other associations, we can say that it is not just post-COVID euphoria – it is because of our members and volunteers who are making a difference for the whole community.
A Quick Review of 2021
Here is a small set of examples of what we accomplished together this year:
New volunteers and new leaders emerged in significant numbers to complement those who brought MAC to where it is today.  As a small-staff nonprofit, it is the work of volunteers that makes what we do possible.

MAC membership grew by more than 15% this year to an all-time high following introduction of a new dues model that allows an unlimited number of individuals from within member organizations.  

Feedback on our Virtual Level Up and Virtual Regional was fantastic. MAC Conference planning is an excellent example of volunteers evolving our culture to become more inclusive and cooperative. 

A new website and back-end member system delivered new value for members – such as online transcripts, more content, and easier member self-service.

Education's webinars continue to be outstanding, and we experimented with new topics like cryptocurrency with great success.

Long-standing member requests related to Alerts were addressed, and usage is up heavily. 

Strategic Interest Groups are being formed to build both community and content.

While we are in the initial stages of thinking about how we can best impact the area of DEI, it is exciting to see the diversity among new volunteers approaching MAC. 

EP

3

, our new program for MAC partners, just launched and recognizes the many ways our partner organizations engage in MAC and creates a more inclusive approach to the partnership experience.

Despite the impact of COVID on our financials, we managed our resources and found bridge resources that allowed us to navigate the past two years without significant reliance on our reserves.
There are so many more examples, and while this is just a small slice of the activity going on in the past year, there is a renewed sense of community, member engagement, and commitment to MAC's mission. The excitement and cultural revitalization are only possible thanks to the leadership and dedication of MAC volunteers, partners, and members during a challenging time in our society and an evolution point for MAC.
A Quick View of 2022
2022 is weeks away, and we have a lot planned for the year ahead.  We invite you to join us to celebrate MAC's 25 anniversary year by celebrating our volunteers.  Here's a sneak peek of some of what you can expect:
Level Up 22 is March 1-3 in Las Vegas!  That's right; we plan to return to a live in-person event in 2022!  The Conference Committees are really "leveling up" the event. Our volunteers curated an exceptional agenda with so many good sessions; we created additional tracks to accommodate them all.  Level Up is an event you will not want to attend alone! 
The Engagement Committee is preparing to launch a new program to grow volunteers and member engagement. Codenamed "SOS," this program will replace our prior Ambassador program.

Recognizing the importance of volunteers to MAC, we will introduce our first two awards this year.  Both will acknowledge and celebrate the contributions of volunteers to the success of MAC.

The Banking Consortium, MAC's first Strategic Interest Group, will be unveiling its MAC PACK – a compendium of knowledge on acquiring that is sure to be a valuable resource for members made possible by hundreds of volunteer hours by members of the Consortium.

Speaking of SIGs, we will soon announce two additional SIGs based on existing expertise within the MAC membership and member feedback.
As we move through 2022, expect additional announcements related to education, partners, volunteering, membership, networking, and more!  The excitement is only beginning, and we welcome you to become part of our growing community.  
A Closing Note
MAC's mission is to protect the integrity of the payment ecosystem through education, communication, and collaboration.  Our activities in 2021 proved we could do this well even in difficult times.  The secret to this success?  We did it together.  From its early days sharing information over donuts to the development of high-quality, practical education to help our members manage risk and fight payment crimes—MAC's success has always been thanks to the contributions of time and expertise from our members.  
On behalf of the MAC staff, thank you for being part of MAC and making MAC a great place to be.  We wish you and your families a happy and healthy holiday season, and we look forward to both accomplishing new things together next year and seeing you at Level Up in March.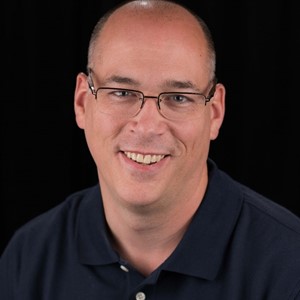 Mark R. Nelson, Ph.D., MBA, FASAE, CAE
Executive Director, MAC