Managing Risk in the Adult Content Sector
Managing Risk in the Adult Content Sector
Mastercard has strengthened its rules for acquirers active in the adult content sector. Some of these new requirements are significant and will impact how acquirers and payment service providers onboard and monitor their adult content merchants.

Sex sells. The annual revenue from the porn industry worldwide is estimated at $90 billion. For comparison, Hollywood generates around $10 billion a year.

The pandemic has been good for porn. Traffic to online porn site PornHub increased 25% in mid-March 2020 after it offered free PornHub Premium to encourage people to stay indoors and social distance.

Meanwhile, OnlyFans, a platform where users charge fans for content, saw transactions increase more than 600% in 2020, generating £1.7 billion ($2.3 billion), according to a Financial Times interview with the founder.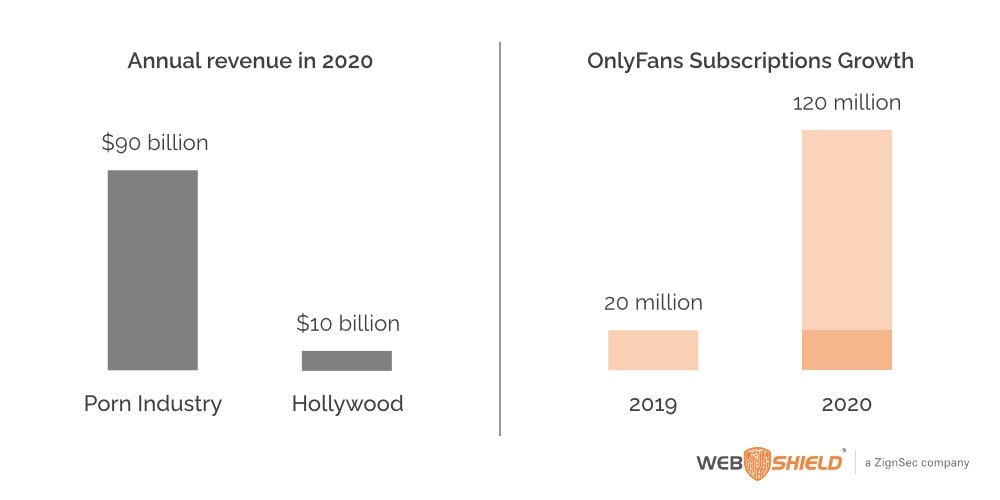 Adult Industry benefits largely from the COVID-19 pandemic.

The problem with porn is not so much the sex; it's the consent or lack of it. This has been simmering under the surface for years. But the dam finally broke in December 2020 with an explosive New York Times investigation.
'The Children of PornHub'

Headlined 'The Children of PornHub,' the New York Times article claimed that PornHub hosted videos of child rape; of non-consensual sexual activity with trafficked people, including minors and unconscious women and children; of spy cam videos of women showering, and content posted without the knowledge or consent of those featured – so-called revenge porn.

The article came at a time of changing societal attitudes around sexual abuse, harassment, and the nature of consent. The 'Me Too' and 'Time's Up' movements have prompted a strong reaction worldwide both on- and offline. Hashtags from 'Balance Ton Porc' – denounce your aggressor – in France to 'Moi Aussi' in Canada and 'Everyone's Invited' in the UK, which exposes rape culture, are helping to shape the public discussion, particularly in schools.

The debate around consensual sexual activity and the responsibilities of online content aggregators and social media platforms continues. The spotlight on the money trail – the 'follow the money' focus – is also heating up, which has implications for card schemes, processors, and acquirer brands.
New Mastercard requirements

In April 2020, Mastercard announced new requirements for acquirers and their adult content merchants. This is to ensure that proper controls and monitoring are in place to effectively mitigate the risk of illegal or brand-damaging activities, plus prevent the victimization of individuals.

Effective 15 October 2021, acquirers must certify that their adult content merchants only permit uploads from verified content providers. 

Merchants must have a robust process for verifying the age and identity of content providers using government-issued ID. Similarly, individual content providers must verify the age and identity of all persons depicted in their content to ensure everyone is an adult and be able to provide supporting documentation on request.

Merchants are required to enter into written agreements with each content provider. These must specifically prohibit any activity that is illegal or otherwise violates Mastercard's standards.

Merchants must obtain consent from content providers to be depicted in the content, to it being uploaded to the merchant's website, and being downloadable if downloads by users are possible. Again, individual content providers are required to obtain and keep on file written consent from all persons depicted in the content.

Mastercard has also introduced a pre-screening requirement for adult content merchants. All uploaded content must be reviewed prior to publication to ensure that it is not illegal and does not otherwise violate Mastercard's standards. Real-time monitoring and content removal are also required for live streaming.

There are also requirements around how adult merchants market their content, administer complaints and takedown requests and report activity to their acquirers. 

For more on how to comply with these requirements as an acquirer, Web Shield has published a detailed onboarding guide.
Risk as the flipside of reward

The adult content sector is high-risk and high-brand risk. High sales volumes make the sector attractive to fraudulent merchants, cardholders, and marketing affiliates. Whether it is scam merchants engaging in bust-out fraud or deceptive marketing, cardholders charging transactions back, or fraudulent affiliates attracted by high commissions, the adult sector poses a higher credit risk for acquirers.

There are also the acceptance risks of selling content that infringes copyright, is age-restricted, prohibited by the card schemes (child abuse, bestiality, rape, and so on), or which acquirers choose not to acquire for business or reputational reasons.

Yet risk is the flip side of reward. Only those with robust risk management structures in place and confidence in them can take on more risk. They can be more entrepreneurial to boost their business, reputation, and bottom line. This is where services and tools like Web Shield's High-Risk Verification service comes in.

This service allows acquirers and payment service providers to easily comply with Mastercard's new rules. It is available as an additional module to the Web Shield InvestiGate underwriting hub, allowing businesses to effectively manage the risk of adult content merchants. 

High-Risk Verification delivers a full compliance review of any adult content merchant, performed by experienced underwriters in four steps:
KYC and upload review:

 We verify the registration and content upload process for compliance, e.g., by checking if written agreements and age verification are required

‍Policy analysis:

 Our team reviews all available policies on the website to ensure there is moderation, monitoring, and a content removal process.

‍Content scan:

 Our web crawler scans the website as well as any backlinks for known content violations according to card scheme rules

‍Summary report:

 All findings are summarised in a PDF report, with clear indicators for possible compliant and non-compliant areas
High-Risk Verification helps underwriters onboard adult content merchants, comply with Mastercard requirements, and manage their risk appropriately.
About Web Shield

Web Shield – a ZignSec company, has been equipping the payments industry with tools to protect businesses from merchants involved in illegal or non-compliant activities since 2010. Our highly precise solutions enable acquirers, PSPs, and other financial organizations to evaluate new merchants and monitor existing ones, thereby saving both time and money.

Web Shield also organizes RiskConnect, a networking conference for risk management professionals. Delegates can access hours of great keynotes, presentations, and panels featuring industry experts online for free from 26 October 2021 and 12 months thereafter. Registration is now open.
SPONSOR DISCLOSURE:  MAC is an independent, sponsor-supported membership organization. MAC has relationships with multiple card brands and industry vendors, but those relationships do not span the universe of possible solution providers within the industry. The article that appears in this blog post is from an organization from which MAC receives financial support.  This blog post does not represent an endorsement by MAC of a product or service.  Outside of defined sponsorship activities, MAC requests that content for our blog be educational in nature, but acknowledges that on occasion some educational content may also contain promotional material.