Registration for MAC Level Up 2023 Opens October 1st
We all learned some big lessons in the past few years... 
We learned that sharing knowledge is one of our most valuable tools when adapting to new risks and managing changing compliance requirements 

We re-learned the old lesson that 'what is old is new again' as old fraud trends reappeared, sometimes with a fresh face.

And, we learned that we all benefit when we look forward and outward with others by our side. 
These lessons come together as the theme for MAC's Level Up conference in 2023- "Together Towards Tomorrow".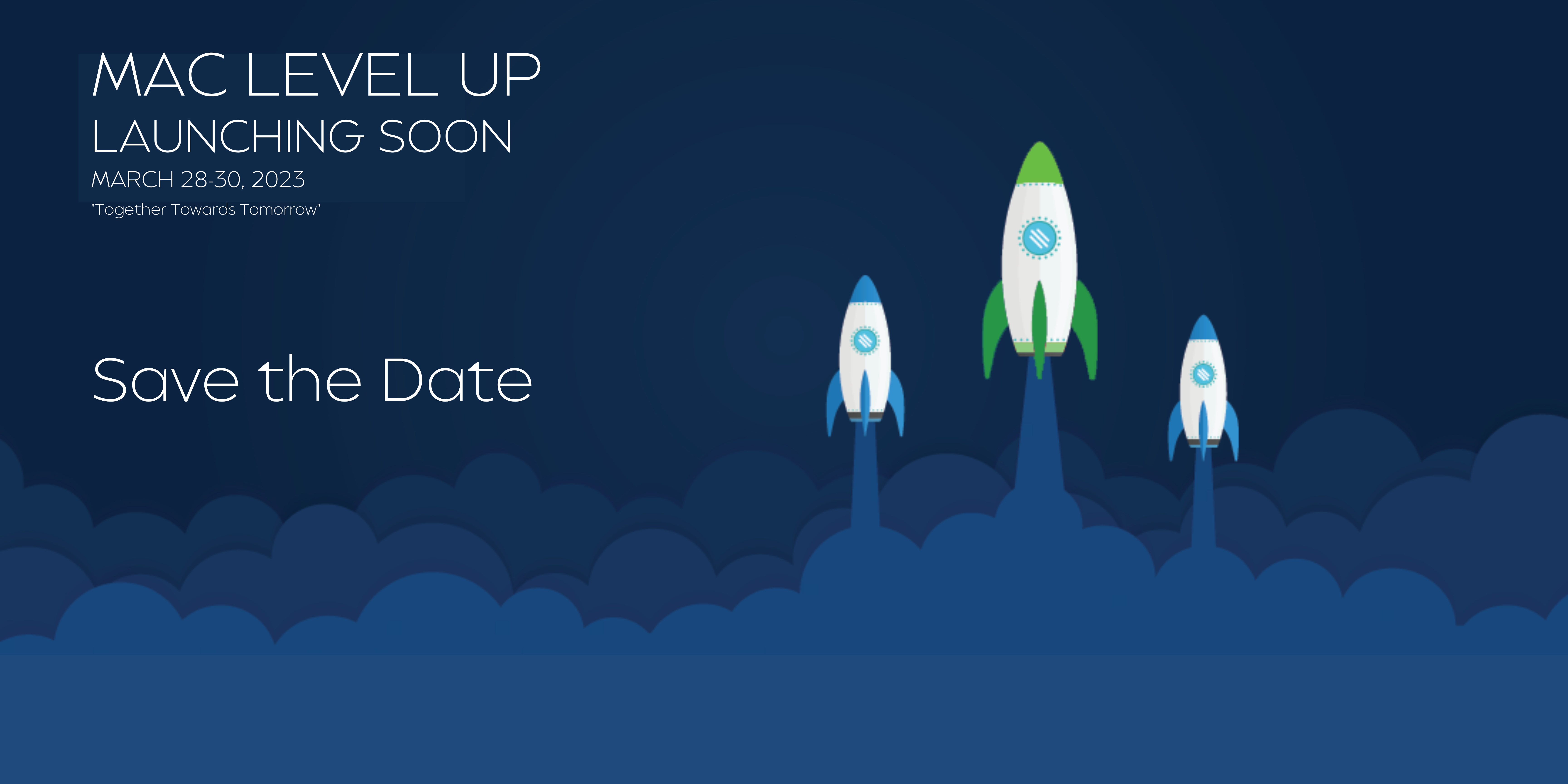 Save the Dates on your calendar for March 28-30, 2023 as MAC invites you to join us for Level Up 23. You'll enjoy three days of learning, sharing, and networking experiences as we explore payment risk and compliance in a changing world. Day 1 will include our Keynote presenter and sessions from the card brands on the "Launch Pad Stage". On Day 2, you choose the path of your learning journey with concurrent options on the Solar and Lunar stages". Day 3 will successfully land the experience with more card brand sessions designed to help you and your organization learn and adapt. 
To view the event page - click here.


We look forward to seeing you next year in Las Vegas as we take-off together for new heights of Level Up.