Congratulations!
Whether this is your first time visiting, or you have been a loyal member since MAC began 24 years ago -- Welcome to MAC!
You've arrived at the premier community in the payments ecosystem for education and sharing information about risk management, compliance, and underwriting. More than 1,000 professionals are part of MAC and we continue to grow, both in size and impact.
In addition to information about our awesome educational offerings, throughout this site, you can learn more about MAC and the benefits of membership, partnership, and volunteering. There are also new tools to manage your membership and track educational credits earned. We have more planned for the coming year, so please return often.
Please reach out to us with your questions or suggestions on how we can continue to improve these resources. Only by working together can we achieve MAC's mission of preserving the integrity of the payments ecosystem.
Volunteer Spotlight
Learn more about our Volunteer Opportunities!

Daena Sprafka joined the Membership Committee in 2020 and quickly became a vital team member. Being on the Membership Committee, Daena is one of the first voices of MAC that new member organizations connect with when joining the organization. She helps ensure new members receive the correct benefits and helps moderate the MAC Alerts and other communications between members. Her insight provides a valuable 'voice of the members' that allows MAC to move forward, grow membership, and reach the next level of awesomeness.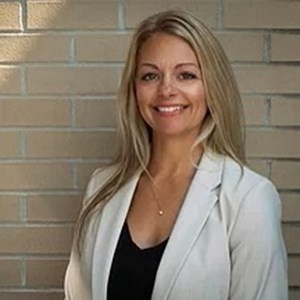 Daena Sprafka
COO
Omega Processing Solutions
(859)442-8100x370
Interested in a Partnership?
New Look to Alerts
We redesigned the way Alerts look but rest assured that the core features are still there. This change is the first of several to make one of our most highly rated benefits even more useful. In the coming months, we will introduce new community features, new alert categories, and make other aspects more user-friendly.
Call for Speakers & Content
Are you passionate and willing to share your leadership, knowledge, and expertise with others? If your answer is yes, then now is the time to submit your speaker proposal for MAC's webinars and events.
Would You Be an Awesome Speaker at an Upcoming MAC Event?
We seek proposals from diverse organizations and individual experts across the payments and fintech industries, academia, government, and law enforcement. Please submit a proposal if you specialize in risk mitigation, compliance, AML, fraud prevention, researching criminal networks, or have awesomeness to share that could be in scope for our members.
Learn More